Patrons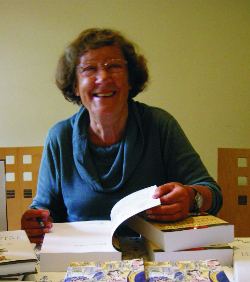 Deirdre Le Faye
Deirdre has researched the life and times of Jane Austen for the last forty Years. She wrote the factual biography "Jane Austen: A Family Record" plus "Jane Austen's Letters" and several other books and numerous articles. In 2012 she was awarded an honorary doctorate by the University of Southampton in recognition of her works.
Sadly Deidre passed away in August 2020, aged 86. Whilst we have lost this well-known and respected authority on all things related to Jane Austen, her contribution to the understanding of Jane Austen's works and life will be long-lasting, through her books and papers. She bequeathed her papers to Chawton House, so making her studies openly available to the public.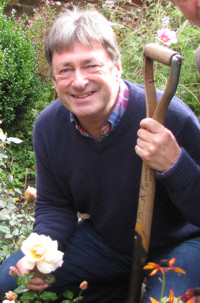 Alan Titchmarsh
Alan is a gardener, broadcaster and novelist. Alan started out as a professional gardener, but is now a well-known gardening journalist and television presenter. Here he is seen planting the new 'Pride & Prejudice' rose at Jane Austen's House Museum in 2013.